Taxing wealth: flattening inequalities
COVID-19 affects each and every one of us. The pandemic's effects would be even worse without our public services and social safety nets; more Canadians would be pushed into a precarious situation, and more lives threatened.
In the coming economic recovery, we cannot risk compromising or weakening our essential services by imposing new austerity measures. Funding for this recovery must not involve cuts to public services, despite the looming threat of recession. To ensure this is the case, the wealthiest individuals and businesses must pay their fair share.
Together, let's demand a fairer, greener, and more inclusive economic recovery, funded by a wealth tax!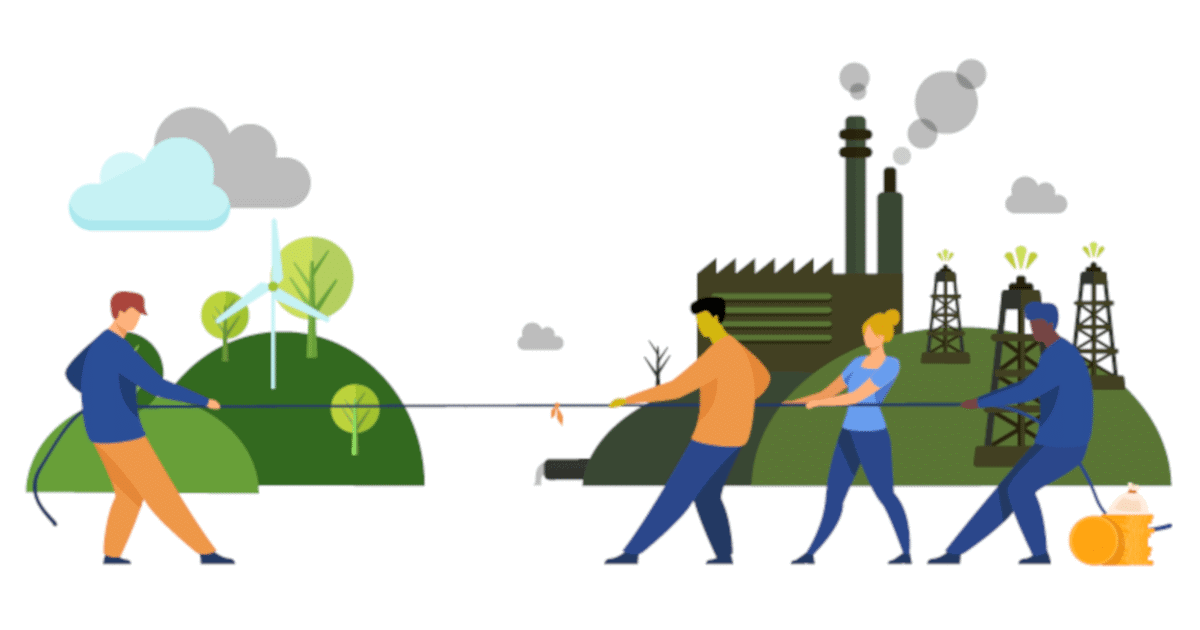 COVID-19 affects us all. But not in the same way. The effects of the pandemic are felt most by the poorest and most marginalized. The situation would be even worse without our public services and social safety nets. More people would fall into extreme poverty and more lives would be at risk.
Let's not risk our essential services being compromised or undermined by further austerity measures as the economy recovers. Recovery must be financed without cutting public services and by promoting green measures, despite the risk of recession.
The richest must pay their fair share
An economy that benefits everyone must be financed fairly. It is therefore essential that the wealthiest corporations and individuals pay their fair share. We call for a Canadian response to the COVID-19 crisis to be funded through wealth taxation and innovative tax justice measures that contribute to :
Raise taxes on the wealthiest among us
Significantly and immediately increase wealth taxes to help fund bailouts and economic stimulus packages, and temporarily tax excess profits for all companies that make extraordinary profits. For example, during World War I, Britain and the United States instituted an 80 percent tax rate on profits in excess of an 8 percent annual return.
Recover money hidden in tax havens
Through a coordinated effort, adopt business taxes set at fair and appropriate rates,determined on a case-by-case basis by country, and based on a fair allocation of profits in each country;

Accelerate the roll-out of automated information sharing mechanisms in developing countries;

Publish reports on multinational corporations' activities in every country of operation in order to recover money hidden in tax havens.
Tax luxury goods and pollutants
Impose taxes on luxury goods and items that threaten the fight against climate change.
For a greener, fairer and more inclusive economy
Three measures to build an eco-responsible society
COVID-19 affects all of us. However, certain economic sectors are still seeing soaring profits. This extensive wealth must be taxed in order to:
Provide financial assistance to anyone who needs it
Although unprecedented financial assistance measures were put in place in recent months, we cannot stop there.
Maintaining various social relief benefits must be a priority.
These funds must be allocated directly to individuals, and be based on inclusive eligibility criteria.
Bailout packages and economic recovery measures must take into account the everyday experiences of the most vulnerable segments– including women, who will be most severely impacted by this crisis.
This should be the case here and elsewhere. Currently, only 20% of the world's unemployed workers receive financial support. Without assistance, families in the world's poorest countries have no social safety net. Canada must collaborate with other G20 countries to provide the necessary funding to achieve this objective.
Support struggling businesses
To build a fairer, greener economy after the pandemic, businesses must be required to:
Commit to implementing measures to limit global warming to 1.5°C.
Cap all dividends paid out to shareholders until these companies pay a living wage to their entire labour force, and invest significantly in the transition to a green economy.
Disclose the ratio between executive compensation and average employee salary, and set it at a maximum of 20.
Agree to collective bargaining, hold discussions with independent unions, and ensure female workers can express themselves effectively and confidently.
Establish quotas on Boards of Directors and executive committees to institute gender parity.
Close the wage gap between men and women.
Pay employees a living wage and advocate in favour of decent wages across their entire value chain.
Publish country-by-country profit reports to dispel any secrecy around the company's activities in tax havens.
Take part in international public health efforts that address real needs
For ordinary citizens living in the world's most underprivileged countries, the notion of unfettered access to clean water, or the ability to self-isolate at home, is inconceivable. This is where the fight against the coronavirus will likely be most difficult, and the pandemic's highest death rates will probably occur.
Canada must deploy the necessary human, financial, and material resources required to respond to the UN's call and eradicate this humanitarian crisis, which threatens the lives of some 40 million people. It must also collaborate with G20 nations to suspend debt service payments by emerging countries and take immediate action to implement preventive activities, administer coronavirus diagnostic tests, and deliver equipment, water, and hygiene and sanitation kits.
This is not simply an act of solidarity with vulnerable populations, but also a self-protection mechanism for all nations. Investing in a worldwide public health system is the most significant driver in the fight against inequalities.
COVID-19, the "virus of inequality"
Six months after the pandemic began, Oxfam International published a report entitled Power, Profits and the Pandemic which shed light on an economic model that enables the richest to profit off the backs of the poorest during the public health emergency.
In 2020, 400 million people have already lost their jobs, and half a billion people worldwide may fall into poverty due to the economic crisis caused by the pandemic.
Yet, 32 of the world's most profitable companies will see revenues leap by a spectacular 109 billion dollars. Stock prices have soared. The top 100 stock market winners saw their stock market value increase by over three trillion dollars.
To cite a well-known example, Jeff Bezos could pay each of Amazon's 876,000 employees a $105,000 bonus, and still remain as wealthy as he was at the onset of the pandemic.
With the pandemic, economic inequalities are growing
That's how long it took for 44 billionaires in Canada to increase their wealth by $63.5 billion during the pandemic.
That's the number of years it will take for the world's poorest people to regain their original standard of living if no action is taken.
That's how long it takes one of Canada's 100 highest paid business leaders to earn the annual salary of a nurse.
Sign the petition
Discover the "climate of justice" campaign
Considering humanitarian emergencies
Learn more about Oxfam-Québec