This holiday season:
Give to your heart's content!
A group of Nepalese women celebrate the success of their garlic production project, which also provided essential services to the community. Photo : Elizabeth Stevens / Oxfam
Making a donation to Oxfam-Québec this holiday season shows that your generosity knows no bounds. It will also make you happy to know that you are participating in the creation of a more just world. Donating online is fast, easy and secure.
Give now
Give the Gift of Joy for the Holidays
All over the world, Oxfam-Québec is working to bring joy to communities. Our teams spread the love by fighting against inequality and poverty on a daily basis.
With the help of our local partners, we give people in need the tools and means to thrive, now, and for years to come.
When you make a donation, you give the gift of health, equality and dignity. No matter the amount, your gift has a greater impact than you may realize.
Give the gift of joy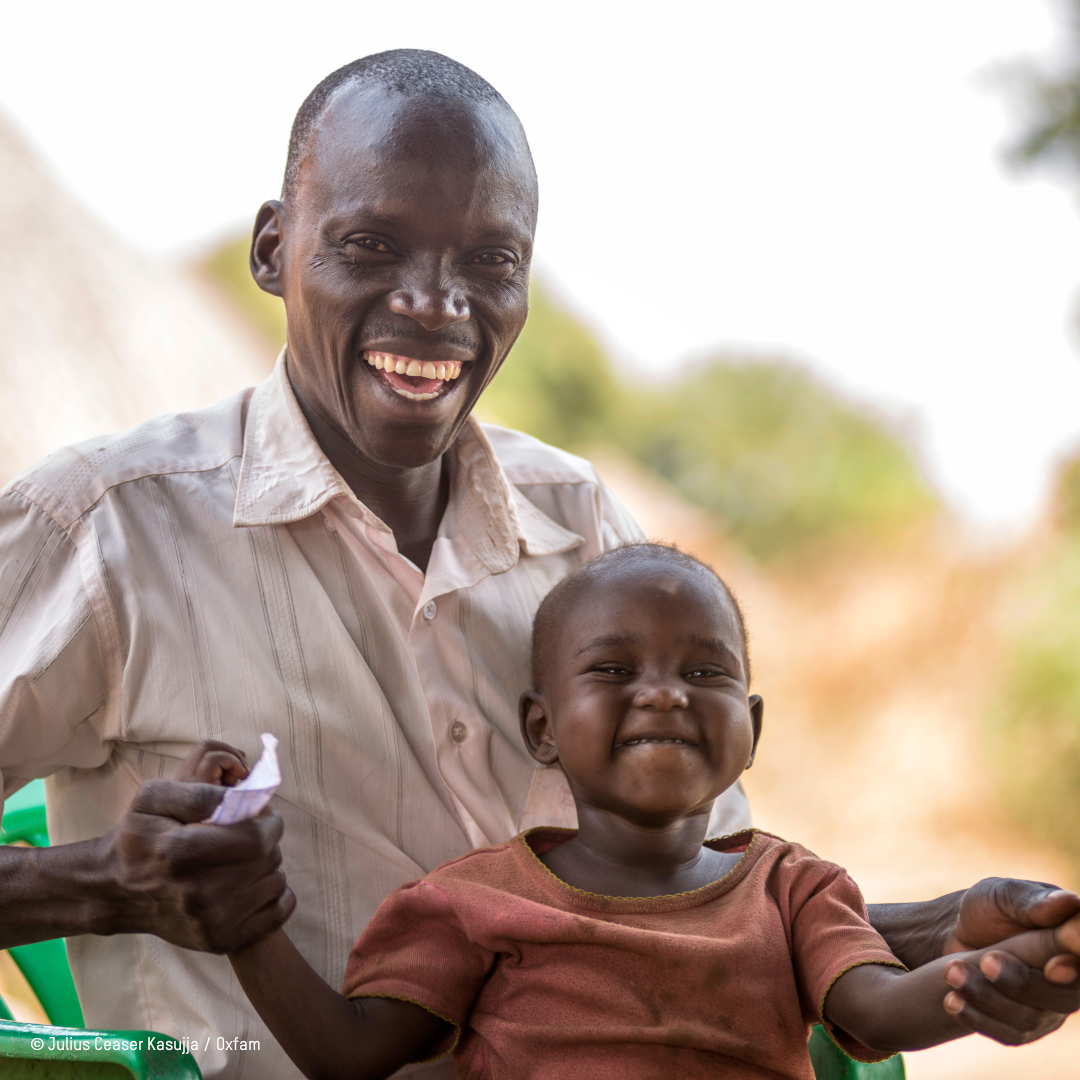 In Uganda, Zakayo shares the responsibility of takingcare of his daughter in a society where caring for children is seen as a female role. Photo : Julius Ceaser Kasujja / Oxfam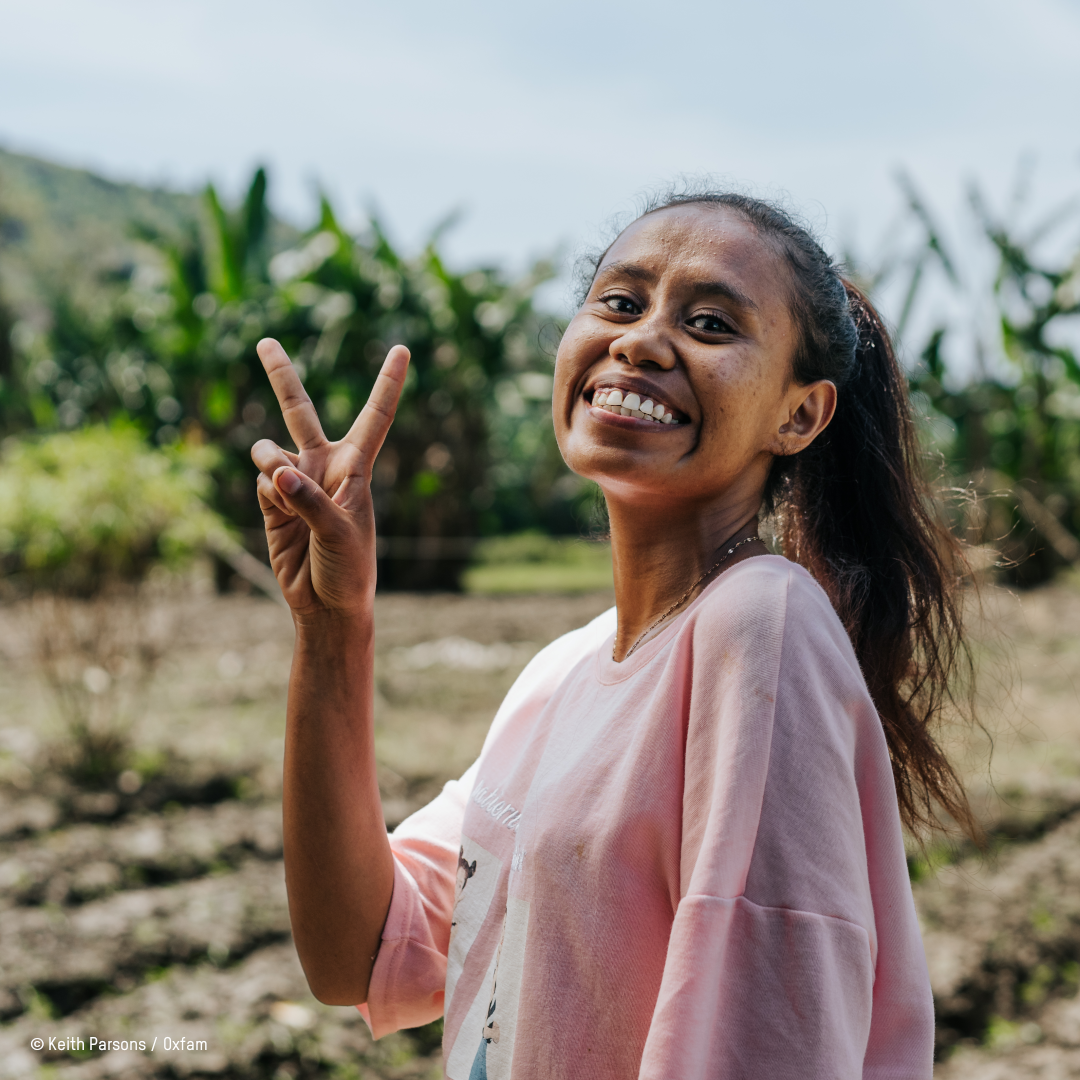 In East Timor, Milena is working to influence national debates to include youth and women at the negotiating table. Photo: Keith Parsons / Oxfam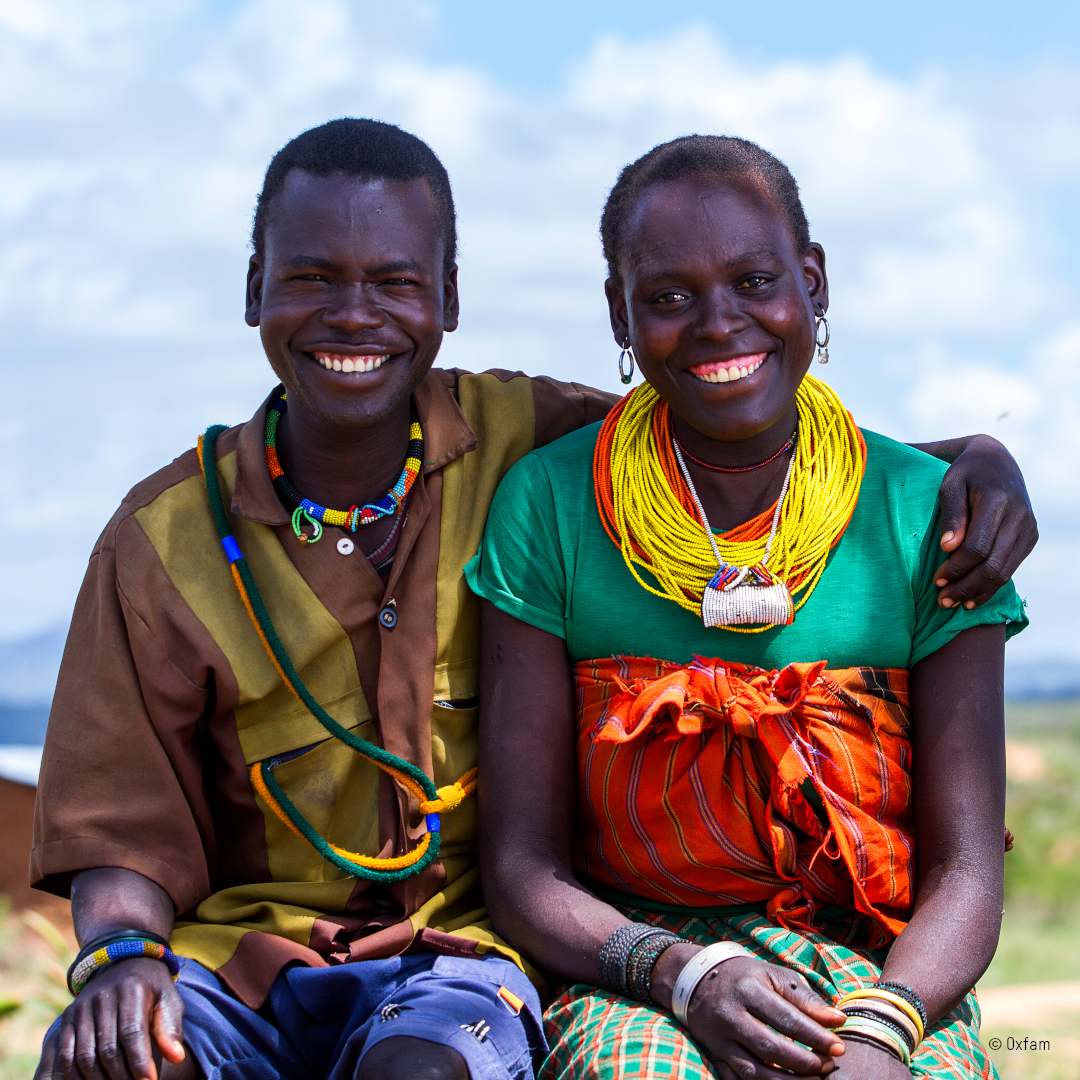 In Uganda, Ngoya and her husband smile after participating in a program on sharing household chores that brought them together. Photo: Oxfam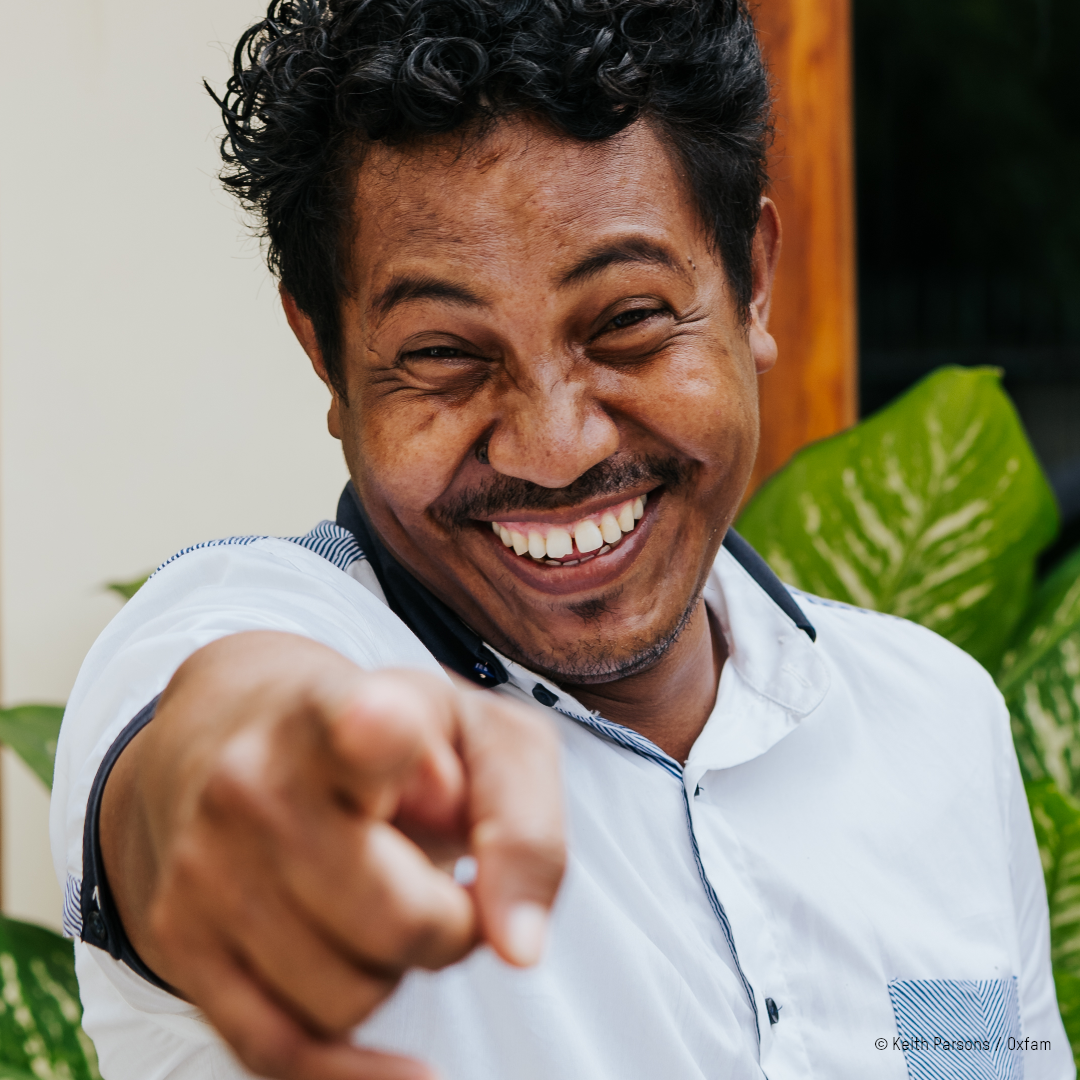 In East Timor, voices are being raised for government action on behalf of people with disabilities. Photo: Keith Parsons / Oxfam
Looking for original Christmas gift ideas?
$50
Gives a herd
of goats to a family
$100
Installs a rainwater
collection system
$500
Builds a 20-person
latrine
Your gift will bring joy and hope to communities not only this holiday season, but in the long term as well.
If you've ever volunteered your time, you're familiar with the joy that comes with knowing you're serving something and someone. Making a donation has the same effect.
In addition to bringing happiness to others, giving to a humanitarian cause feels good. Indeed, generous people are often happier. Not to mention that joy is contagious!
Giving is a gift that keeps on giving! Science has proven that bringing joy to others makes us happy. And, by giving to Oxfam-Québec, you are choosing to uphold your values in a sustainable way.
Joy to the world
Did you know?
---
Giving feels good! Not least because acts of generosity promote happiness. It has been shown that altruism activates regions of the brain that are associated with reward processing, even in very young children.
➧ Aknin, Hamlin et Dunn (2012)
"They say you can't buy happiness, but knowing I'm helping others fills me with such joy! And I know that it will last all year, so I decided to become an Oxfam-Québec monthly donor."
Robert L'Archevêque
New Monthly Donor
"My donation is truly insignificant compared to your work and that of your colleagues. Keep it up, so many people are counting on you and Oxfam. My donation is truly insignificant compared to your work and that of your colleagues. Keep it up, so many people are counting on you and Oxfam."
A generous person
Member of Oxfam-Québec
"Thank you for taking concrete action now, but especially for pushing to change the system in the long run."
Anonymous, in solidarity
Member of Oxfam-Québec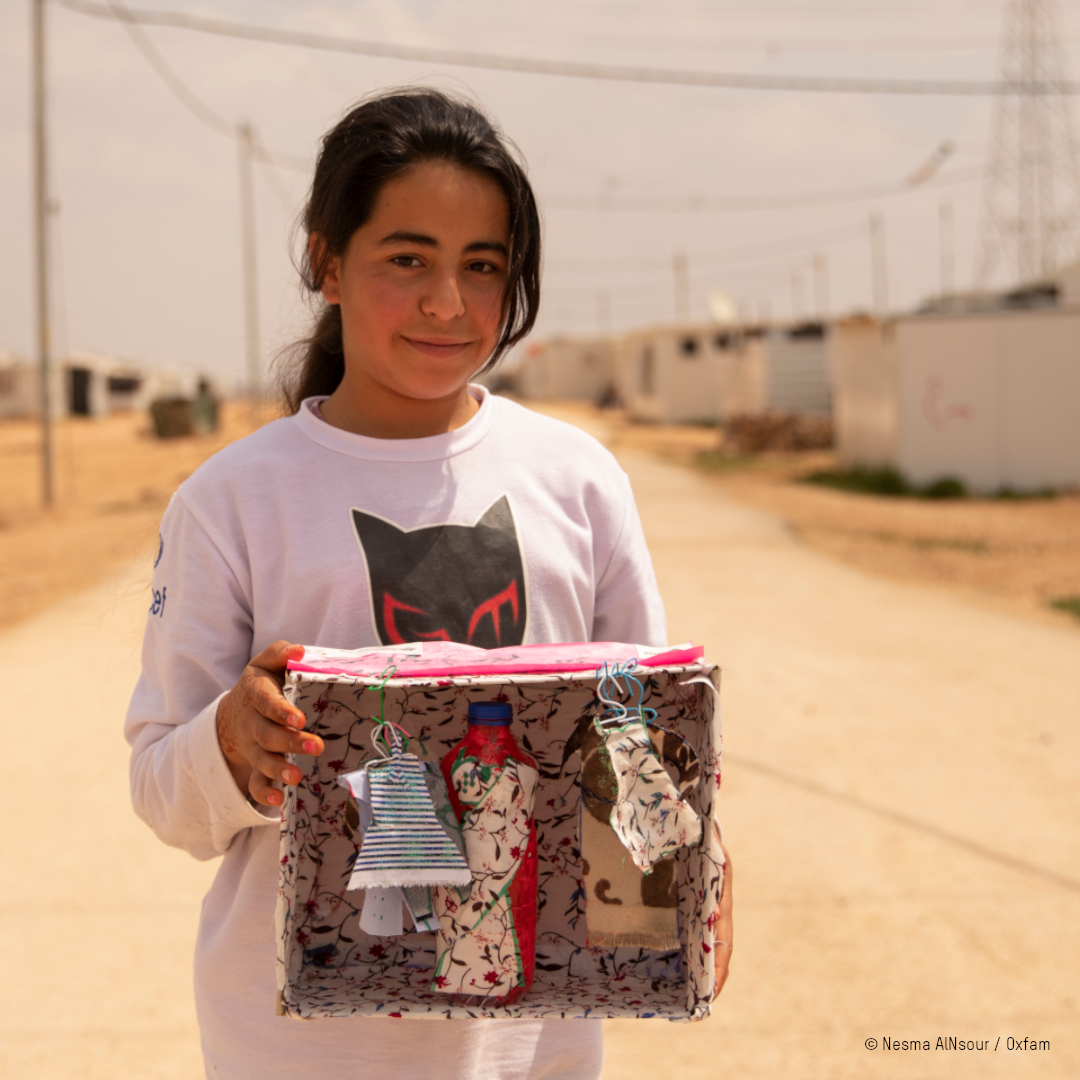 Muna expresses her creativity with objects she recycles at the Za'atari refugee camp in Jordan. Photo: Nesma AlNsour / Oxfam
Join our joyous movement!
As a charitable organization, Oxfam-Québec issues a tax receipt for each donation.
Your action is important. It contributes to a more equal world, now and for the future.
Learn about countries with humanitarian needs
Consult our sustainable international projects
Make a donation to support our projects