Stop the war in Yemen! End the arms deal
Yemen is experiencing the "world's worst humanitarian disaster" according to the UN. This crisis is the result of an armed conflict that intensified in 2015. Yemen is the target of weapons sold by Canada to Saudi Arabia. As a result of the hostilities, the population is unable to meet their basic needs and is struggling with famine, among other things. It is time to act! Stop selling arms to stop the war in Yemen!
Arms sold by Canada to Saudi Arabia are targeting Yemen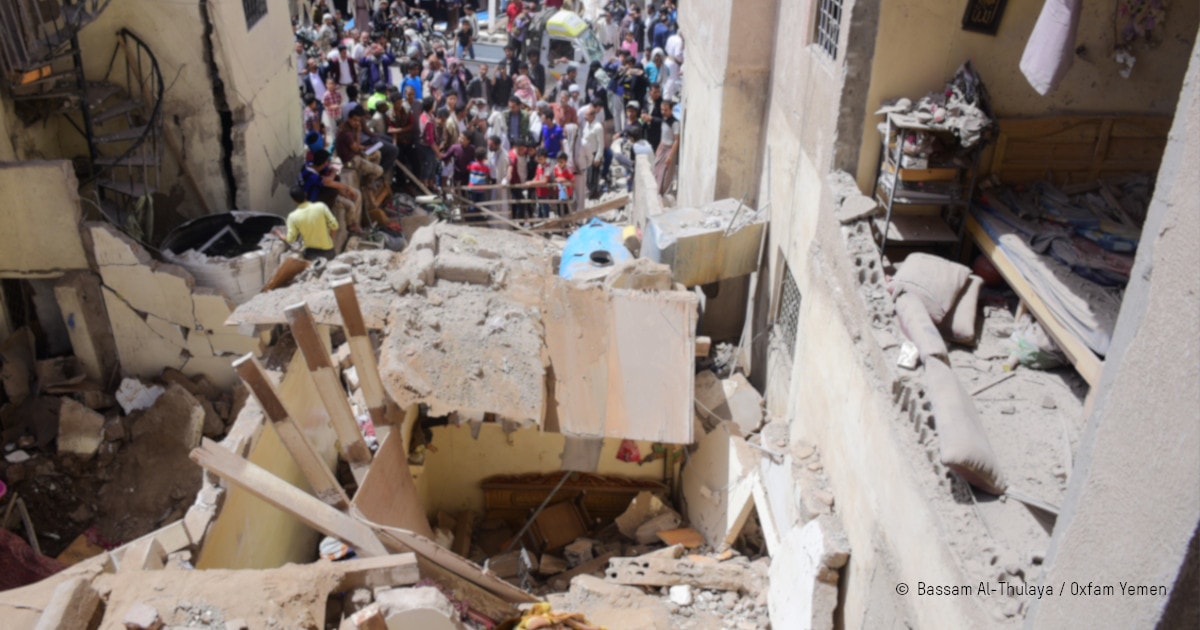 Yet Global Affairs Canada recently stated it found "no credible evidence" linking its arms exports to human rights violations committed by Saudi Arabia.
We must act now! Denmark, Finland, Germany, Switzerland, Greece and Austria have already taken measures to terminate the transfer of arms to this country.
What is Canada waiting for?
Yemenis face a critical situation
The humanitarian situation is catastrophic
Almost 7 civilians have been killed every day since 2015
Soon 1 in 2 people will not have enough to eat
Gender violence has increased by 63% since 2015
Together, we have the power to save lives
Considering the humanitarian situation in Yemen
See other campaigns conducted by Oxfam-Québec
Learn more about Oxfam-Québec's mission and values